At the Line Item level the Foot Traffic reporting section will display two metrics, 'Conversions' and 'Daily Visits'.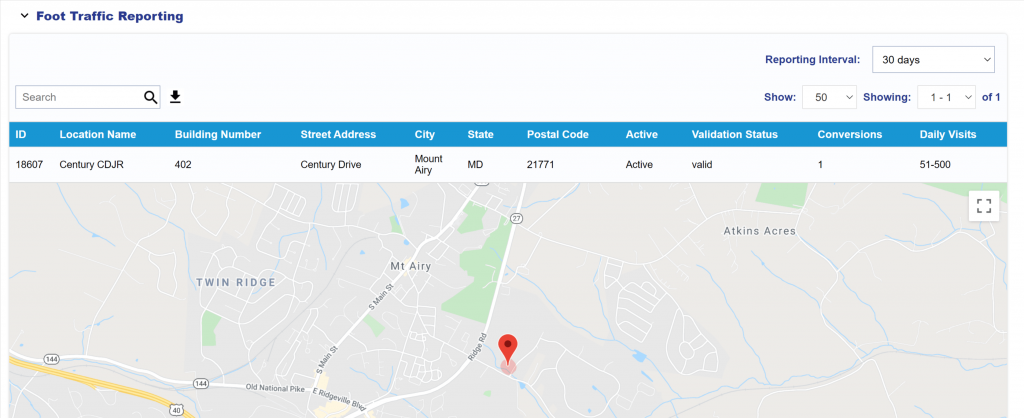 Conversions are the number of attributed Visitors, users who were served an ad from this campaign and subsequently visited this location during the selected reporting interval.
Daily Visits will display the average number of total visitors recorded at this location per day within selected reporting interval. This is used to indicate if the address entered is correct and tracking visitors and will be displayed as a range. In the above example this metric indicates that in the last 30 days there were on average 50-500 visitors at this location each day. If 0 visitors are seen at this location, there may be an issue with tracking devices at this address. Contact your Account Manager for more information or for assistance with locations displaying 0 visitors.