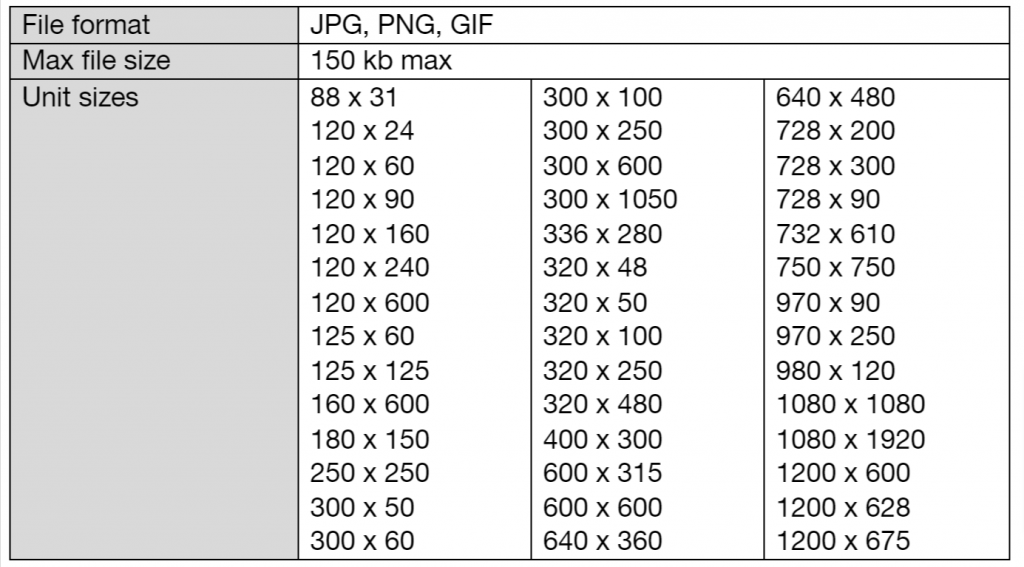 While all of the above banner sizes can be utilized, we recommend including several of the best performing sizes from the list below on every campaign.
Best performing banner sizes for Desktop Inventory:
300 x 250

160 x 600

728 x 90

300 x 600

970 x 250

320 x 480

320 x 100
Best performing banner sizes for Mobile Inventory:
300 x 250
320 x 50
300 x 50
320 x 480
If your banner file is greater than the 150kb limit try using a compressor such as this one compressjpeg.com to decrease the weight of your Creative. The Pontiac Platform will allow upload up to 300kb, however overage fees will apply to any creative over 150kb. Increased limit requests are approved on a case by case basis and could be subject to additional fees. Please allow 3 business days for this request to be processed.
If the banner size that you are looking to use is not available in the platform, email your Account Manager. Estimated turnaround for this request is one month.